Tell us about yourself.
My name is Emi Ozaki. I work as an illustrator. I also do a little graphic design. I'm a Hiroshima native through and through.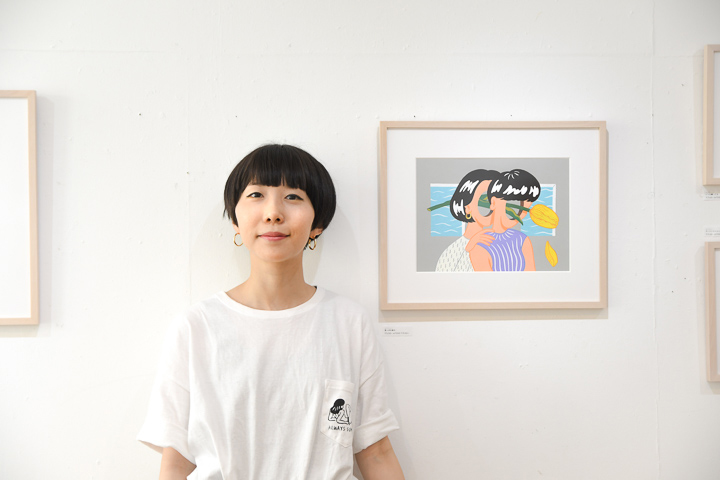 What color captures you best?
Red or yellow. I like wearing red clothes and I use a lot of yellow in my pictures.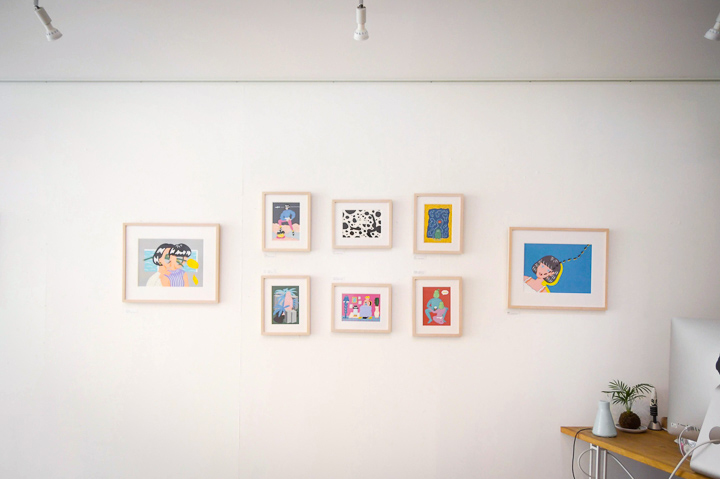 Tell us about one job that makes you unique.
This might be a bit vague, but "illustration" work.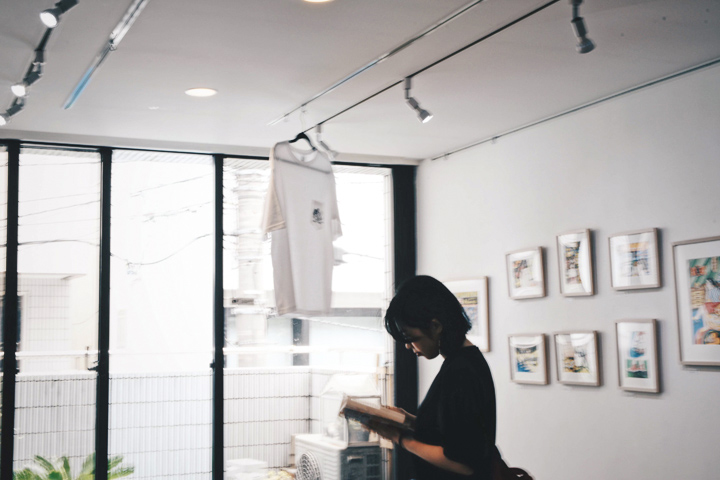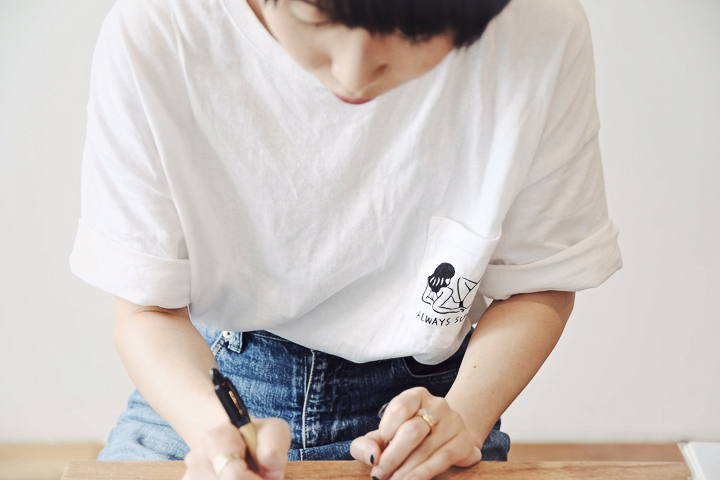 What's appealing aspect of this job?.
While it's true that my own illustrations are like a part of myself, and they give me the opportunity to connect and work with many different people, the fact that it is "work" means that I'm drawing something I couldn't have thought up on my own. It is born from the process of exchanging ideas with the other party. I think that aspect is fascinating and fun as well. I love the meetings and discovery process that comes with working as an illustrator.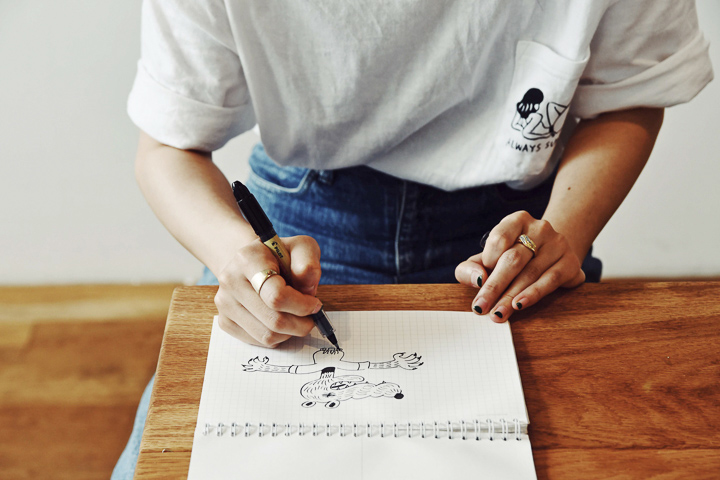 Who do you seek advice from on work matters?
My friends. They're all have kind of a warped personality (laughs), but they're well centered and unwavering, and I am lucky to be able to rely on them.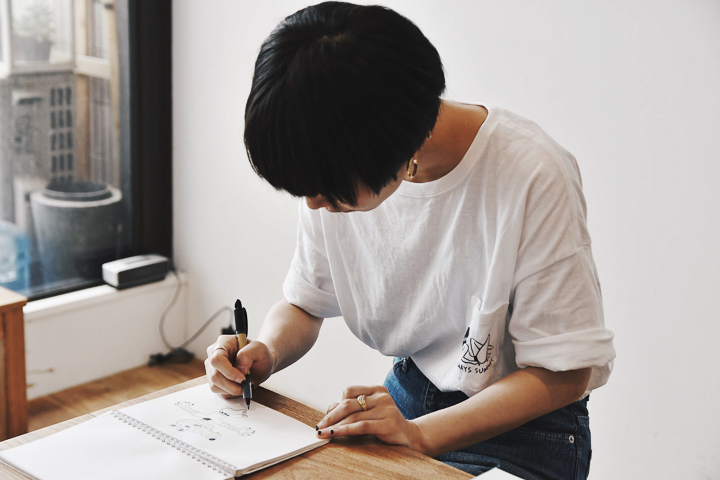 What's something that you are insecure about?
I have narrow shoulders.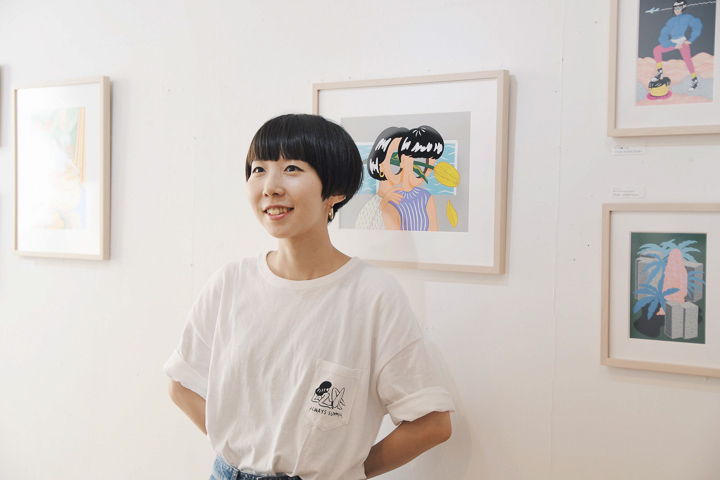 What's your soundtrack at work?
I'm way behind the times, but I'm currently hooked on Ringo Sheena. I do my work while listening and singing along with her songs.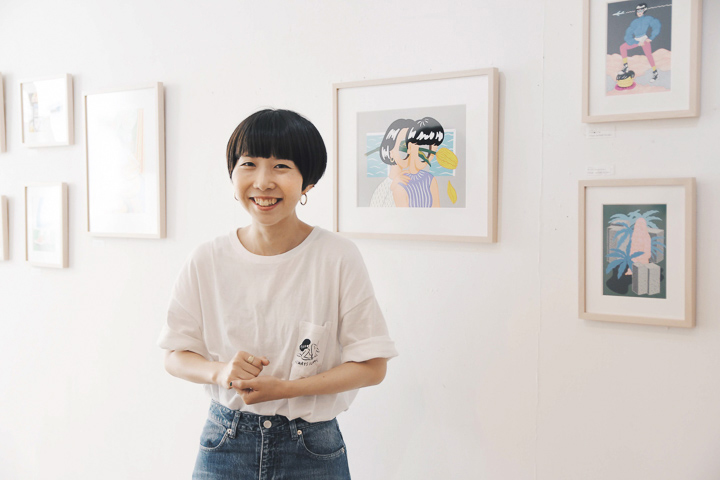 What's something you like in your workplace?
My Pilot Futayaku Double-Sided Brush Pen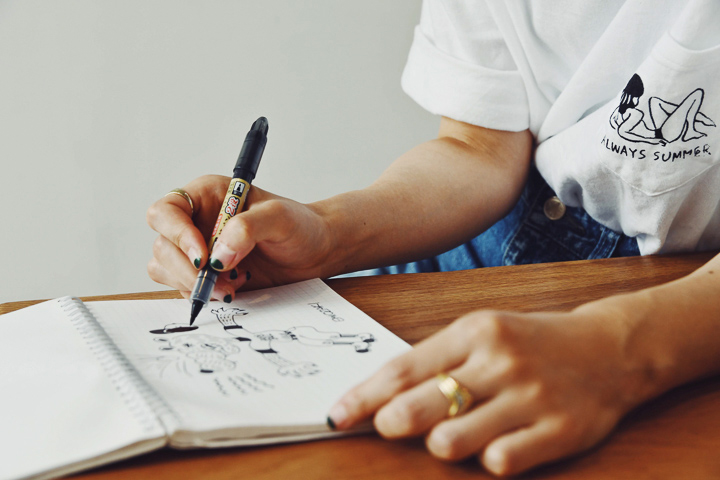 Do you think about work in your private time?
I do. There isn't much of a boundary separating the two, which can be difficult at times.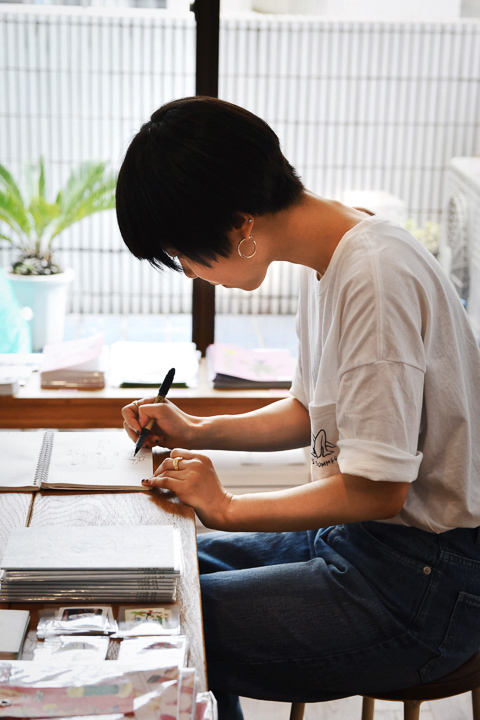 Who do you admire?
My father. I don't think I could become like him even if I tried my hardest.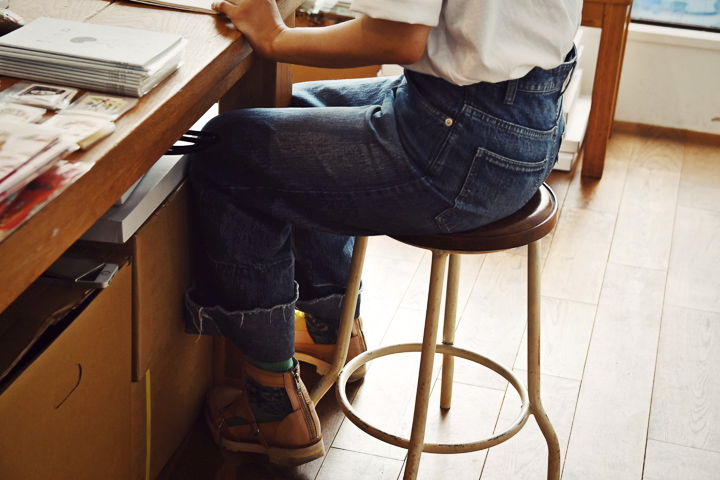 What book is on your bedside table?
I don't usually read before bed, but the last thing I read that left an impression on me was a collection of writings by women called "Women and Work", published in the magazine, "Work Context".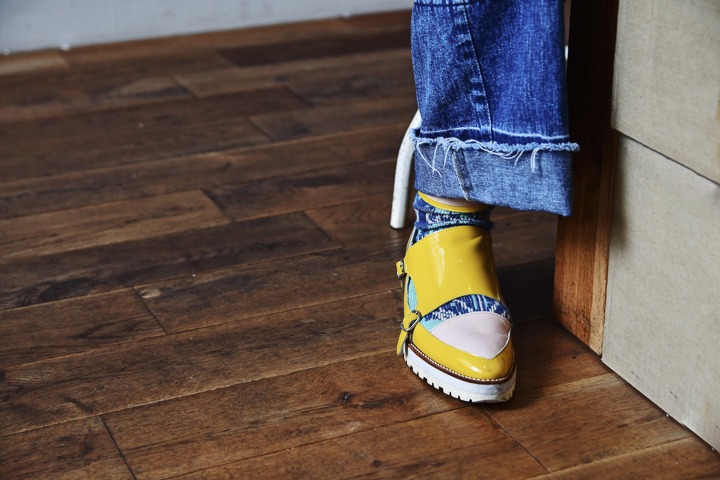 If you could do any other job, what would it be?
I want to become a female version of Tamio Okuda, so a musician.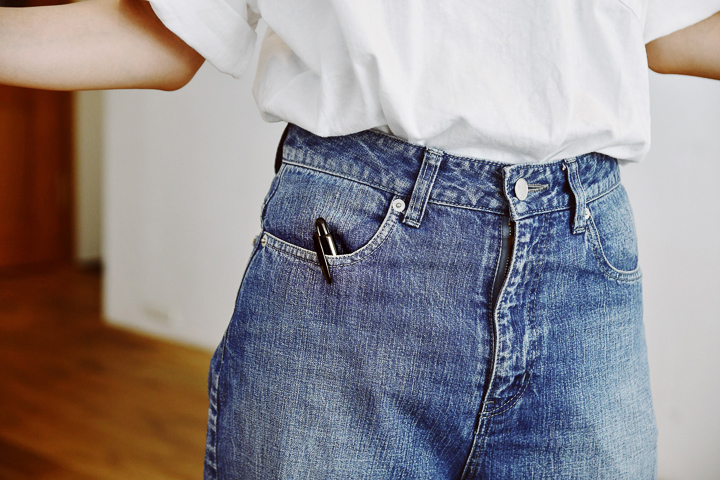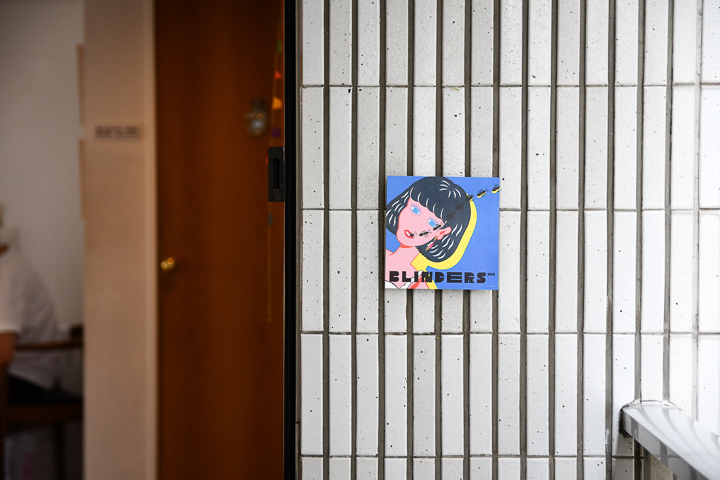 Who will you meet tomorrow?
A hairdresser in Kichijōji that I have been going to ever since I came to Tokyo. I'm going to get a stylish update.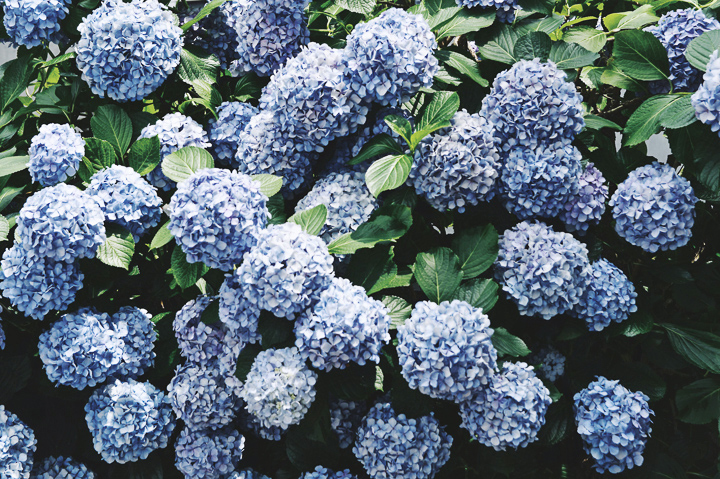 What will you do on your next day off if the weather is good?
I want to go to a tonkatsu restaurant in Kamata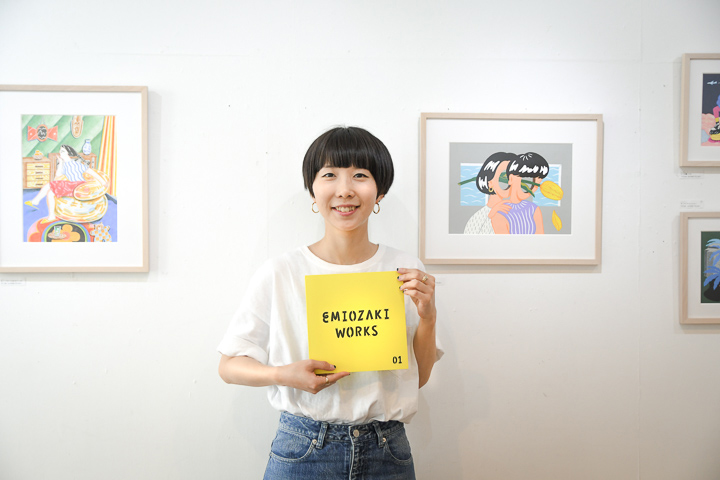 Any final words?
I plan to continue making a living with my drawings. See this>>