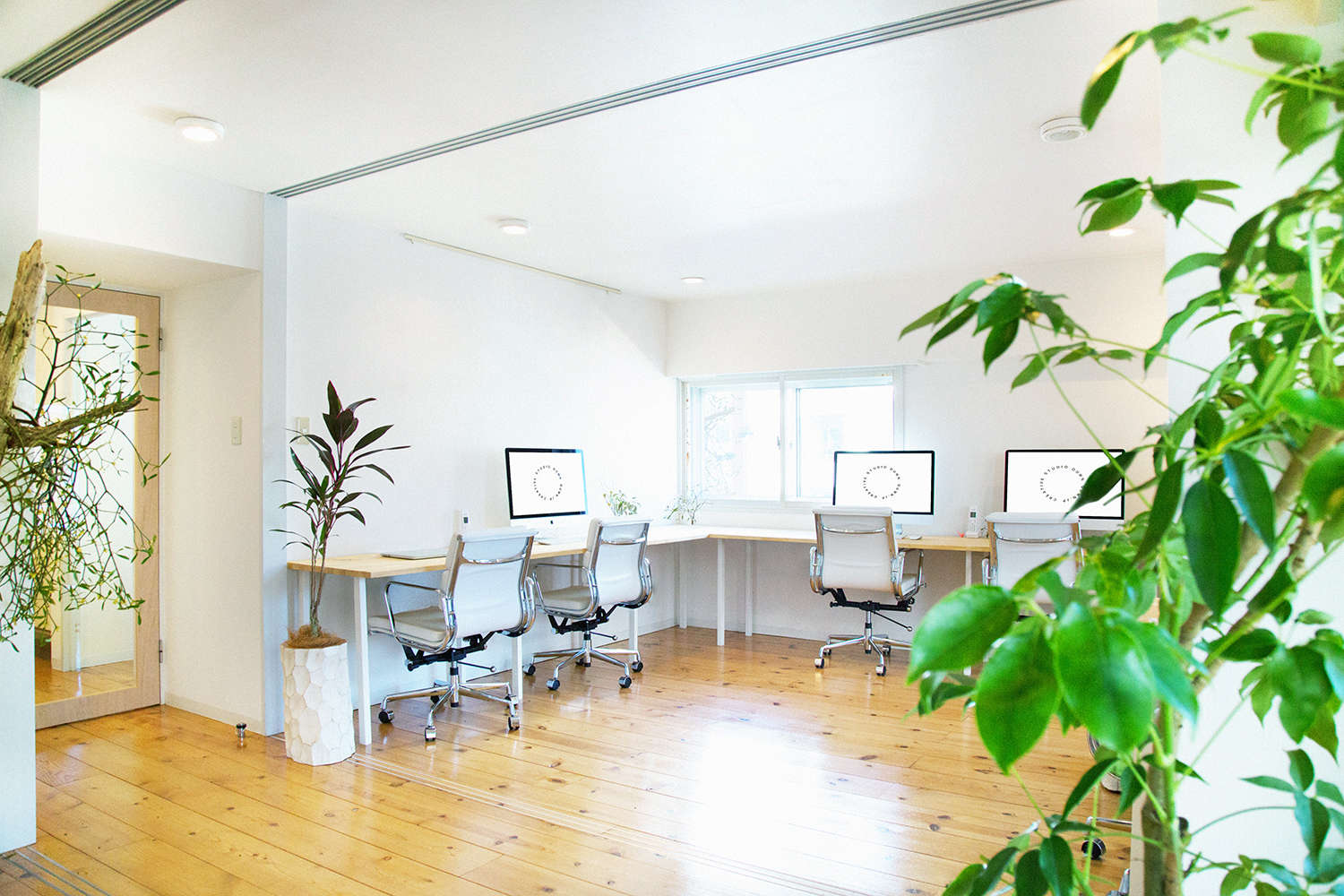 OUWN was founded as a corporation in 2013.
The name "OUWN" represents a desire for both yourselves (U) and ourselves (OWN) to engage in shared dialogue and understanding.
Focused on art direction, we work in a wide variety of domains, such as graphics, web, fashion, video, and sign design.
We use various methods, and hope that through them, we can put a smile on many faces.
company outline
name

Creative studio OUWN

tel

03 – 6416 – 5311 [ +81 – 3 – 6416 – 5311 ]

location
outline
01.

General Planning and Production of Graphic Design

02.

Planning of Production of CI・BI・VI

03.

Development and Production of Various Types of
Interface and Web Design

04.

Planning, Support, and Production of
Culture and Arts Business

05.

Planning, Support, and Production of Event Business

06.

The sale of goods and information using the Internet or
communication systems

07.

Planning, Production, and Sales of Publications

08.

Planning, Production and Sales of Misc. Goods

09.

Trademark Rights, Design Rights, and Copyright.

10.

All business incidental to the preceding items
member
Founder / Creative director / Art director
Born in Tokyo in 1983. After MR_DESIGN, established "OUWN." Is involved in proposing and creating a diverse range of projects, from graphics, signs, and fashion to the web and so on. In recent years, has mainly worked on the rebranding of THE SUIT COMPANY, TSUJIRI 160th artdirection, PARCO's Valentine advertisements, Benesse, and so on.
Awards received in the past: Has received many awards both domestically and internationally such as the Good Design Award, TokyoADC'17 "PRIZE NOMINEE," K DesignAward'17 "Gold," and so on.
Also started the art project "People and Thought." and in '18, surpassed the framework of design to hold numerous exhibitions at Tsutaya Books Daikanyama and so on.
Programmer
Munechika Fujita
Born in 1979. After graduating from Tama Art University, Munechika went onto work at Kenjiro Harigai's ANSWR firm, before co-founding "OUWN" in 2013.
Art director
Born in Okayama in 1990.After working at design office, joined '15 "OUWN".Main work is rebranding of ONE LUMINE, visual design of MiMC,Numero, Benesse, ORiental TRaffic, Various graphic designs such as MAGIS.Awards received in the past: TokyoTDC'20 Selected.
prize
(2023)
JAGDA New designer award "NOMINEE",Japan Package Design Awards "Gold Winner",Graphic Design in Japan "Merit",Tokyo ADC Annual Award "Merit",TDC "Merit",NY Graphis Design "Silver Winner"
(2022)
JAGDA New designer award "NOMINEE",JAGDA YUSAKU KAMEKURA AWARD "NOMINEE",Tokyo ADC Annual Award "PRIZE NOMINEE",Graphic Design in Japan "Merit",Tokyo ADC Annual Award "Merit",TDC "Merit",NY Graphis Design "Gold Winner"
(2021)
Japan Package Design Awards "BRONZE",Graphic Design in Japan "Merit",Tokyo ADC Annual Award "Merit",TDC "Merit",NY Oneshow "Merit",NY ADC "Merit"
(2020)
Graphic Design in Japan "Merit",TDC "Merit",NY Graphis Design "Gold & Silver Winner",
(2019)
Graphic Design in Japan "Merit",TDC "Merit",NY Graphis Design "Gold & Silver Winner",
(2018)
JAGDA YUSAKU KAMEKURA AWARD "NOMINEE",NY ADC Annual Award "Merit",Tokyo ADC Annual Award "PRIZE NOMINEE",K-Design Award "Gold",NY Graphis Design "Gold & Silver Winner",Graphic Design in Japan "Merit",TDC "Merit"
(2017)
Good design Award,Japan Package Design Awards "Merit",Graphis Design "Gold & Silver Winner",Graphic Design in Japan "Merit",TDC "Merit"
(2016)
Graphic Design in Japan "Merit",TDC "Merit"
(2015)
International Poster Triennial in Toyama "Honorable mention",Graphic Design in Japan "Merit",TDC "Merit"
(2014)
JAGDA ThisONE!(Manabu Mizuno),Graphic Design in Japan "Merit"and more…
publication
LOGO DESIGN WITH EXAMPLES, Discover Japan June 2018, DESIGN MAKING 152, DESIGN TYPOGRAPHY IN ADVERTISING DESIGNMDN DESIGNERS FILE 2018, BRAND 35TH MAGAZINE, DECORATION GRAPHICS, BRILLIANT LOGO, IDEA STRATEGY OF DESIGNER, NOVUM World of Graphic Design 03.17(Germany), Symbols in Graphic Design(China), MDN Designers File 2017, Illustration and Idea Design, advertising design with Touching Copy, Marketing Tools and Techniques, Designs That Grad Families'atention, Developing Charming Designs through Key Visuals, Ingenuity in a Professional site, Designs For Kids, Black White Gray(China), Brain Vol.661, Print Matters, Graphic Design In Japan 2015, Design Note Vol.61, Girly Design Idea, Design Note Vol.60, Layout Style Book, Branding Process, Business Design Collection, MDN Designers File 2015, Brain Vol.653, Pen Vol.570, Pen No.368, Original Goods Design Collection, Graphic Design 2014, Designers Works 01 Recommend 01-50, Brain Vol.646, Brain Vol.645, MDN Designers File 2014, Design Note Vol.52, and more…