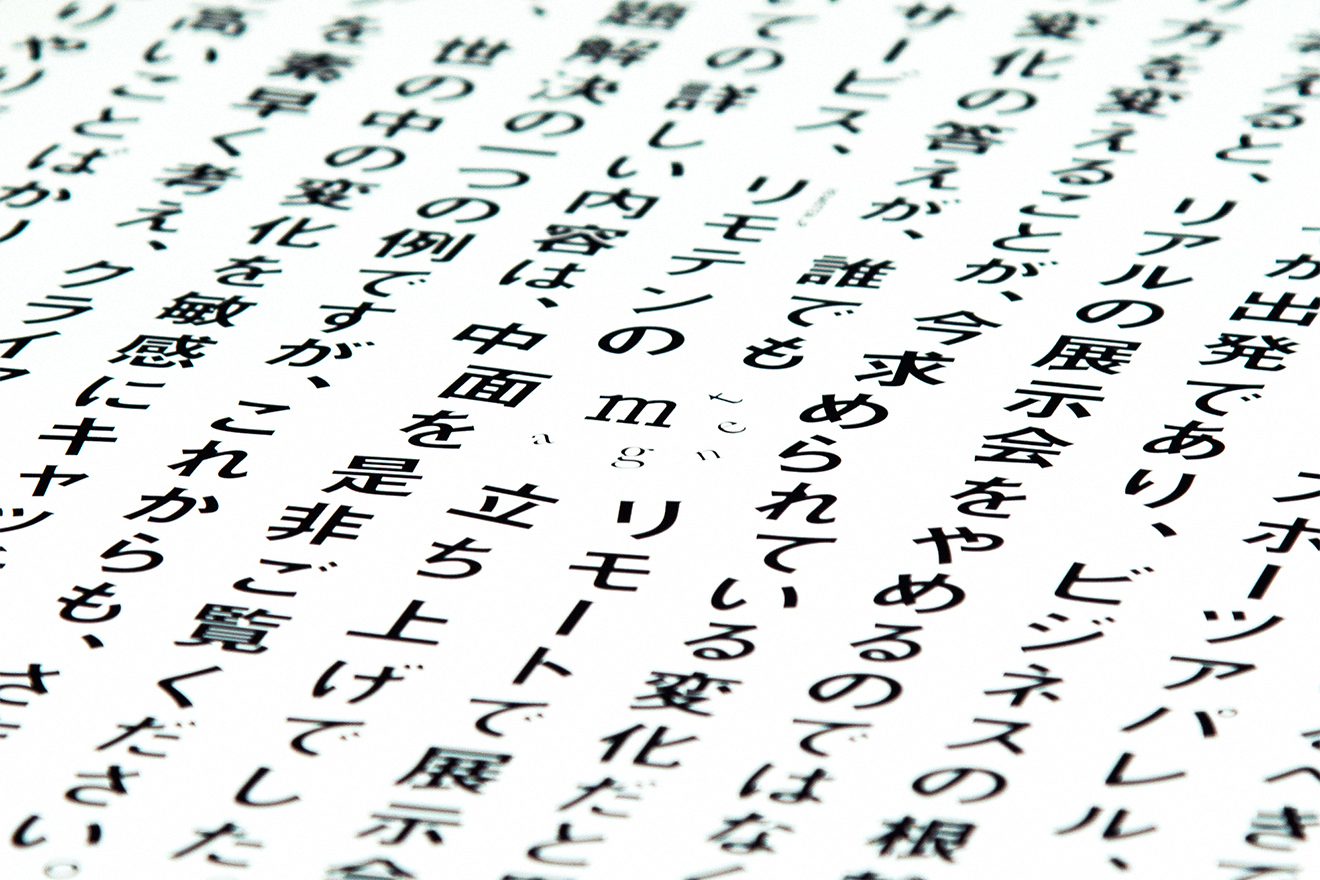 REMOTEN is an online exhibition service started by Hakuhodo Magnet Inc.
To curb the spread of COVID-19, we have been forced to stay at home, and many fashion brands are struggling as they are unable to hold exhibitions for their products. To solve this problem, a service that allows them to easily hold an exhibition online was launched. OUWN designed the advertisement to promote the launch of REMOTEN.
The front part is composed of a copy that will make your heart skip a beat. The catch is that the sentence continues on the back, which conveys the real message.
Based on a part of the company name, Magnet, and the service's concept of gathering people who otherwise could not have gathered, the design depicts words being attracted by the logo.
CL : HAKUHODO MAGNET INC.
CD+CP+C : YUYA(HAKUHODO MAGNET INC.)
AE : SATOSHI ASANO + YU KATSUMATA +
MAKOTO UEDA(HAKUHODO MAGNET INC.)
AD+D : ATSUSHI ISHIGURO(OUWN)
D : FUMIKO ISHIKURA(OUWN)
REMOTEN WWD AD