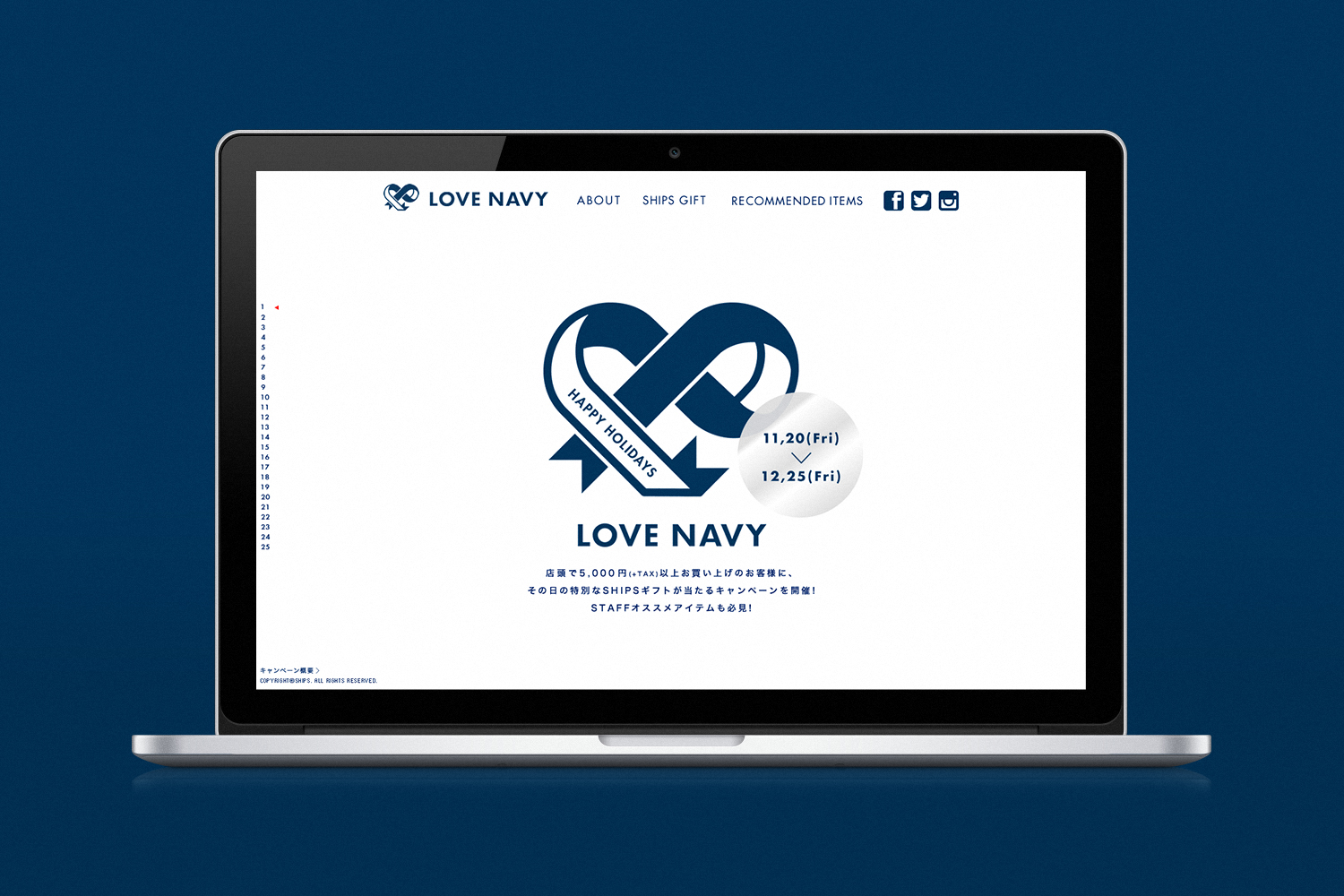 SHIPS is a select shop celebrating its 41st year in Japan in 2016. They are conducting a gift campaign to thank their customers for their support. We have been placed in charge of design, including planning and concept, logo, and even web page design. We will use the heart to represent thanks. Has your heart arrived?
CL : SHIPS
PRD : Dentsu YR
AD : Atsushi Ishiguro(OUWN)
FE : Munechika Fujita(OUWN)
BE : QUAD inc.
SHIPS LOVE NAVY