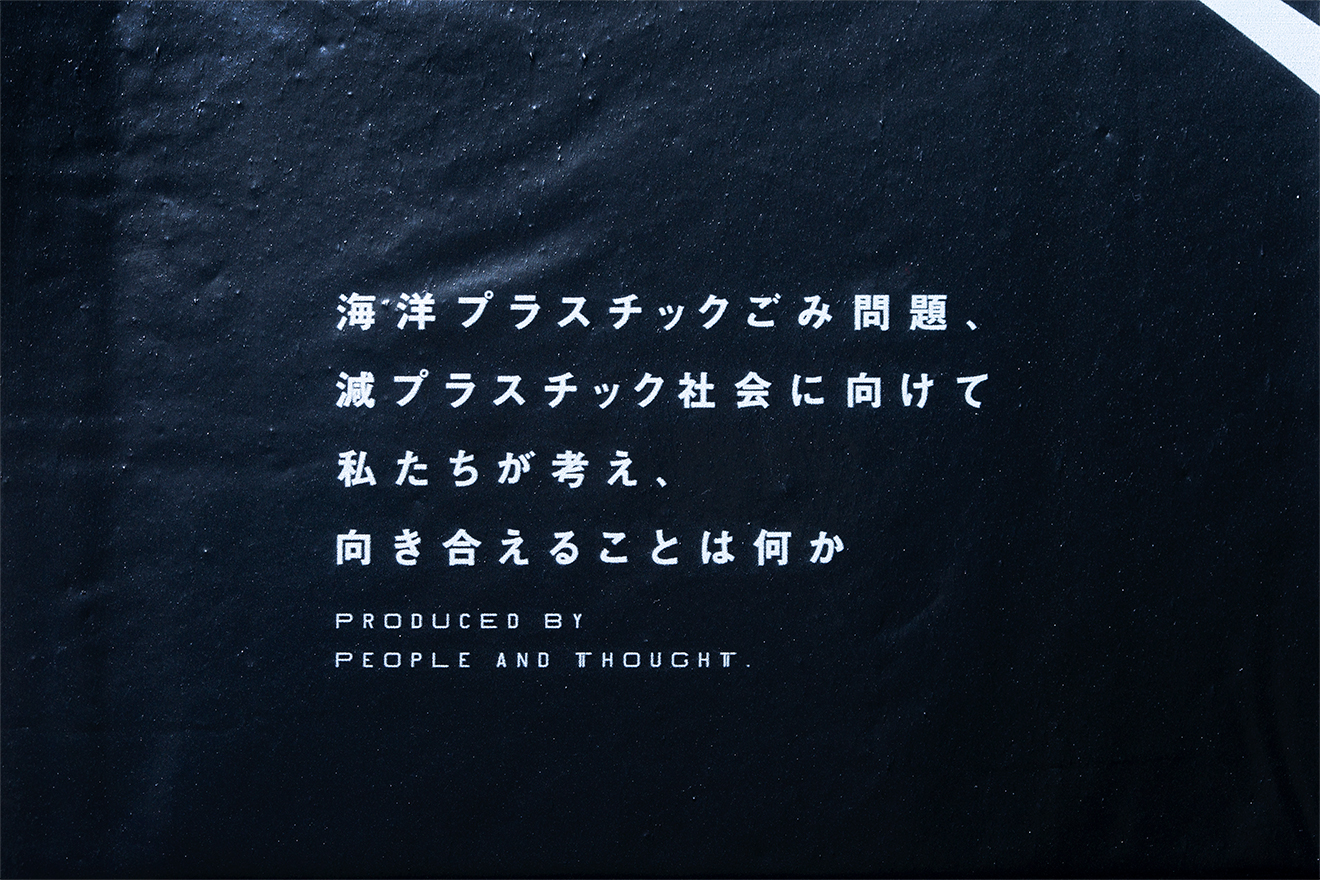 The problem of marine plastic trash is a problem that is as grave as global warming and so on. 
Plastic causes a dramatic decrease in marine life and gives rise to many sad tragedies. 
How about trying to think about what we can think about and face? 
We were in charge of graphic design to make this problem visible. 
This is a visual that, by being printed on large trash bags that cannot be seen in Japan, makes even more clearly visible the objects that are trash.
CL : PEOPLE AND THOUGHT AD+D : ATSUSHI ISHIGURO(OUWN) / 
@ai_ouwn
GIVE UP PLASTIC