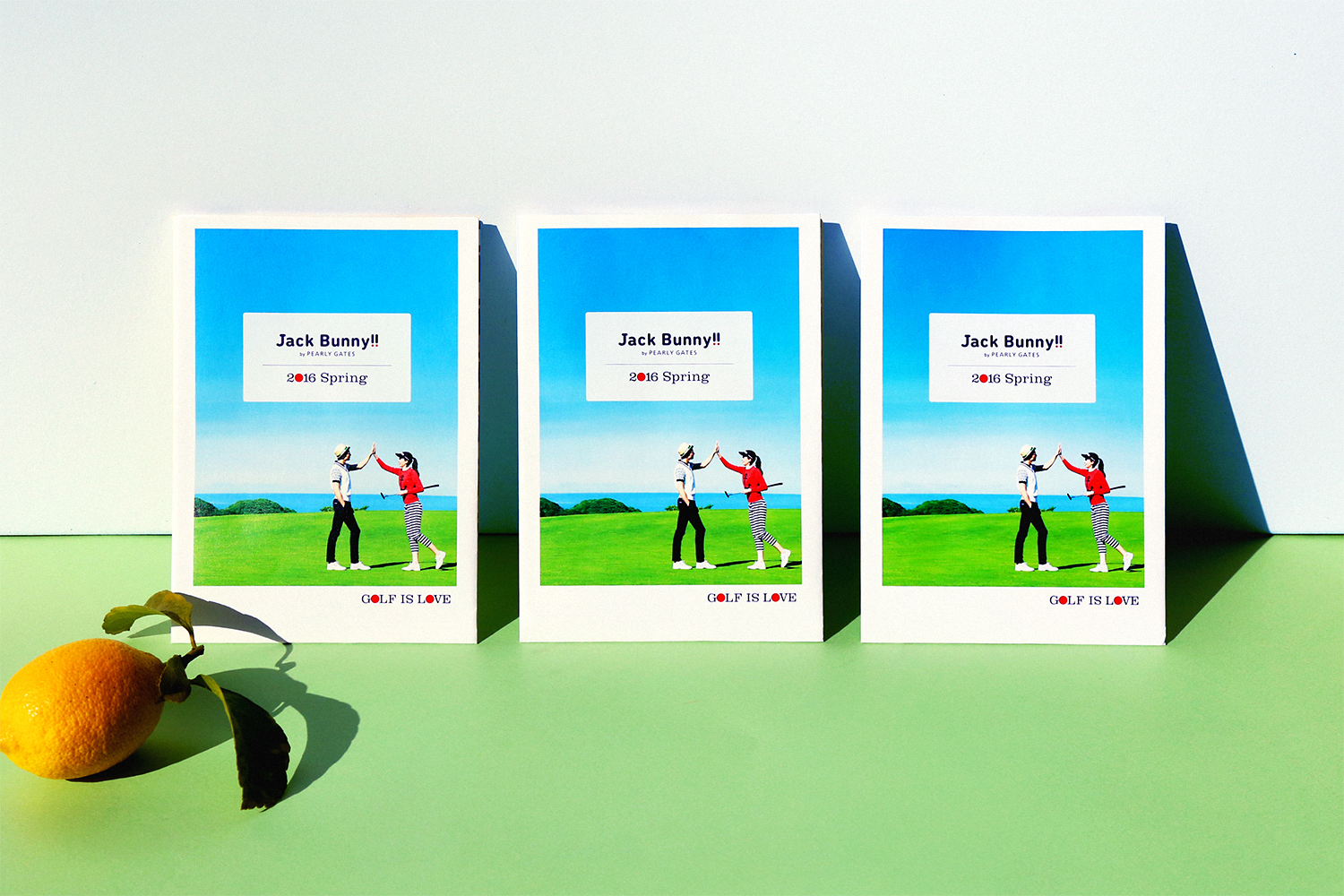 JACK BUNNY!! Is the secondary line golf apparel brand of PEARLY GATES, managed by TSI GROOVE & SPORTS. OUWN handled the direction and design from the start-up of the 2016 JACK BUNNY!! concept to the tools and posters. Golf is a sport with no referee. To draw attention to the fact that golf is a sport based on the trust, understanding, and relationship with other players, the "!!" in JACK BUNNY!! have become a key icon as the dots have been turned into red circles to connect with the "GOLF IS LOVE" concept.
CL : TSI GROOVE & SPORTS Co.,Ltd.
PRD : HAKUHODO MAGNET INC.
CA : TOHOKUSHINSHA FILM CORPORATION
PH : SUSUMU NGAHIRO (D-CORD)
MO : DEVA M (EVVIVA) + MAJA (ZUCCA)
AD : ATSUSHI ISHIGURO (OUWM)
D : YUMI IDEI (OUWN)
FL : MUNECHIKA FUJITA (OUWN)
JACK BUNNY!!